Welcome to Orthopedic Specialists of South Florida
New Patients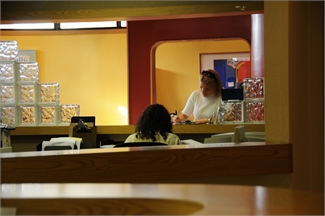 If you are a new patient arriving to consult with an orthopedic surgeon about your medical condition at Orthopedic Specialists of South Florida, you can expect a warm welcome. You have come to the right place for diagnosis, treatment, surgery, and rehabilitation to handle a musculoskeletal problem. We provide comprehensive care for a wide range of physical conditions which require orthopedic treatment. We are also on call 24/7 for any type of emergency.
The Orthopedic Specialists of South Florida Experience:
Appointment / Procedure Preparation

Appointments may be made by calling our medical center at (305) 822-0401 between the hours of 8:30 a.m. and 5:00 p.m. or by primary care physician referral.
New patients will need to complete registration and referral forms included on our New Patient Forms page. These forms can be mailed to you, completed in our office, or downloaded from our site. We request all forms be completed and returned before your first appointment if possible. You should arrive 20 - 30 minutes prior to your visit to complete the New Patient Forms if you have not had a chance to do so beforehand. Please advise us if you have special needs that are necessary to fully allow you to participate in your care.
What to Expect
Please be prepared with the following at the time of your appointment:
New Patient Forms (if obtained and completed in advance)
Insurance card(s)
Driver's license or state-issued ID
Current medications list and dosages
Previous / current X-rays / MRI / CT scans related to the condition for which you are being seen (if applicable)
Minors should have a parent or legal guardian accompany them to their appointment. We recommend wearing comfortable clothing that allows for a physical examination.
After Your Procedure
After your visit with a Miami-Dade orthopedic specialist, you will receive instructions for self care. You may receive:
An order for diagnostics (MRI / CT / EMG)
A prescription for physical therapy
Prescription(s) medications to manage symptoms
Recommendation or scheduling for surgical management (if applicable)
A follow-up visit may also be scheduled.
We are happy to provide a list of the major insurance plans accepted by us on the Insurance and Billing page. Please be prepared to pay any applicable co-pays and deductibles as part of the patient check-out. Our customer service team is happy to answer any questions about billing and insurance that you may have.
We look forward to having you take advantage of the services we offer to all patients. When you place your medical case in the hands of an orthopedic surgeon at our center, you can feel confident that you will receive the outstanding care you need.