Our Services
Orthopedic Specialists Serving Miami Dade & Broward Counties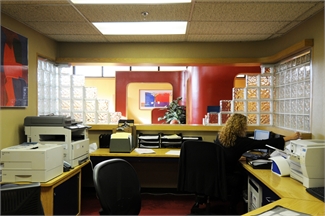 If you need orthopedic treatment for a musculoskeletal condition as a resident in Miami Dade County or Broward County, we invite you to consult with one of our board certified orthopedic surgeons. You can expect a warm welcome as a new patients at Orthopedic Specialists of South Florida (OSSFLA) knowing that you have come to the right place for help.
Our medical team specializes in orthopedic surgery for a wide range of medical problems. The board certified and fellowship trained physicians at our center provide the absolute best care, services, and results to patients in a complete and comfortable setting.
Our goal is to improve your condition as quickly as possible to get you back to your normal, daily activities. Along with our caring staff members and our advanced medical technologies, you'll see that we are truly different from the rest.
Our patient surgery center, Surgicare of Miramar, is located nearby. Surgicare of Miramar, which is AAAHC-certified, is available for out-patient procedures that do not require a hospital stay. Out-patient procedures can be scheduled quickly and often reduce the potential costs of hospitalization.
Our services include:
Hospital Affiliations:
Palmetto General Hospital
Memorial Hospital Miramar
Memorial Hospital West
SurgiCare of Miramar Out-Patient Surgery Center
For outstanding orthopedic treatment from a Miami-Dade Orthopedic Surgeon at our facility, contact one of our staff to arrange an appointment today.